Brochure designs, both printed and digital, are low-cost marketing tools. That are simple to create yourself and provide information about your company and its products. Think about your business brochure from several perspectives to make it stand out. It should accurately represent your brand, fit in with the other small company. Marketing collateral you're employing, and grab attention with eye-catching imagery. Innovative design cues, and language that piques the reader's interest.
With Canva's free graphic design tools. You can simply alter dozens of free brochure layouts online nearly like a brochure design company. You can download and print them yourself, or you can turn them into electronic brochures that you can use to increase sales and lead generation for your company.
You'll be motivated by the 10 brochure design ideas below to create a unique marketing tool for your firm.
Bi- or Half-fold Brochure Design
The easiest and frequently least expensive sort of brochure design to produce has a single fold down the middle. Resulting in four pages (two at the front and two at the back). If you don't have a lot of content to include on your brochure, this is ideal.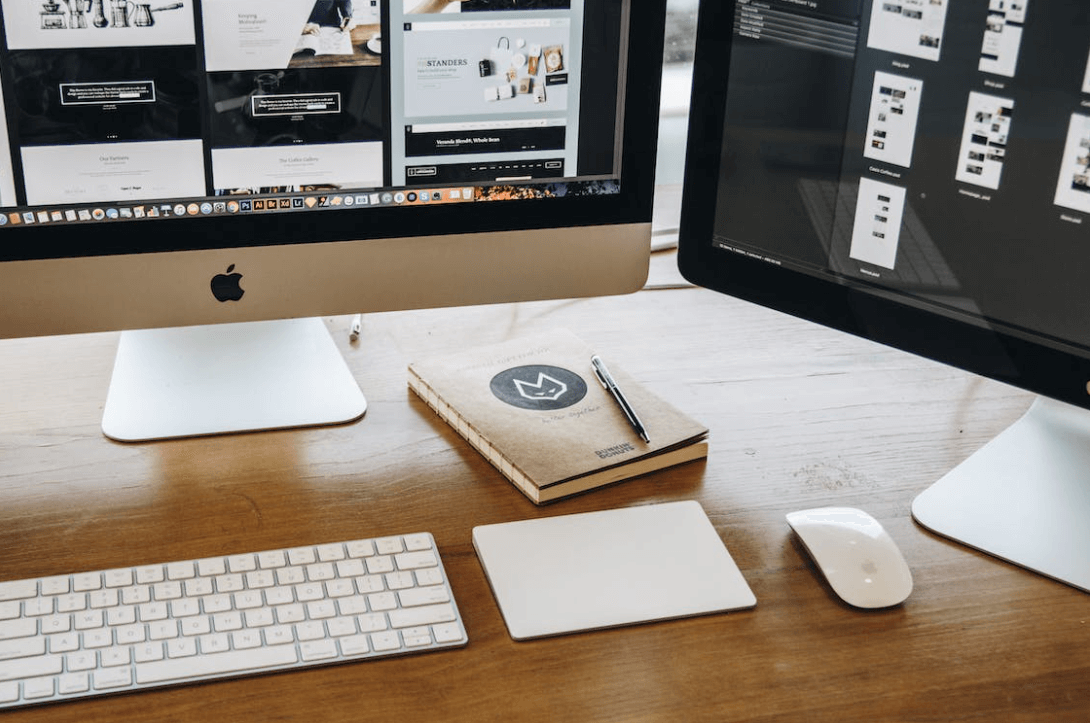 Additionally, it's the most straightforward for your audience to study because the booklet structure is uncomplicated and frequently uses larger fonts. Only include the most important details in this brochure, such as best-selling products, highlighted services, and purpose and vision statements, to keep it as straightforward as possible.
High-quality photos should occupy the remaining space, and the color palette should be kept to a maximum of two to three hues. This brochure's layout is so straightforward that you may easily create your own copy of it. For bi-fold templates that you can customize and call your own, check out Canva.
Tri-fold Brochure
The tri-fold design is one of the most popular styles of business brochures. A tri-fold brochure, as opposed to a bi-fold, is divided into three equal pieces by two folds. This results in three panels and six pages, giving you additional space to organize your material.
A normal tri-fold will be narrower than a bi-fold brochure, but having more pages. Your audience will find it easier to pick up this way. They can therefore be conveniently put on the front desks of eateries, spas, or any other company with more things to showcase.
Z-fold Brochure
A Z-fold is another typical brochure design. Many people mistake this for a tri-fold brochure, but it's actually made by double bending in a zigzag pattern to produce six equal-sized panels. In a tri-fold brochure, the middle panel serves as the document's "back." However, the central panel of a Z-fold is located on the inside of the brochure.
This is frequently used with images that span all three panels or text that has connections between the panels since the three panels on either side of the Z-fold "connect." Z-fold brochures are just as simple to create as bi-fold and tri-fold brochures, despite the fact that it may not appear that way. You may choose from and customize hundreds of Z-fold templates on websites like VistaPrint.
Also Read Nware 17in Laptop Review
Ad-hoc Brochures
The same folding method as a Z-fold is used for accordion brochures, except instead of folding into three panels, an accordion can contain an infinite number of pages. As a result, there is more room for content, and you can use large, bold fonts and graphics.
Because an accordion brochure has the room, it's a terrific choice for promotional materials that include infographics or for conveying your brand's story. If you believe that your company will profit from an accordion brochure, you may purchase templates from Envato Elements that are simple to customize in programs like Photoshop, Illustrator, PowerPoint, and more.
Die-cut Brochures
Typically, a tri-cut or Z-cut brochure uses the same folds as a die-cut brochure. But rather than depending solely on photographs, it uses cutouts to create a distinctive visual brochure that gives you a sneak preview of what's within.
These kinds of brochure design concepts are distinctive and memorable ways to sell your company. It produces interesting marketing content that guarantees your audience will remember you among the sea of rivals.
Die-cut brochure designs are manufactured to order and may be fashioned to resemble any design you can imagine, but they aren't exactly inexpensive. We advise saving this kind of brochure for big occasions like conferences, opening ceremonies, and fairs because they are more expensive. You can pay a graphic designer as little as $5 to make a brochure similar to this one for you using a platform like Fiverr.
Architectural Brochures
If extravagant die-cut brochures are out of your price range, experimenting with your brochure's shape, as seen in these examples, is another inexpensive approach to make it unique. Although the above custom brochure designs are significantly more straightforward, the die-cutting technique is still used. To further reduce expenses, stick to straightforward folds (such as the standard Z-fold).
Horizontal Brochure Concept
Look no further than this hybrid brochure-poster for inventive brochure layout ideas. Even though it uses a basic accordion fold, it reads lengthwise.
Get inventive with how you present your content – "drop-down" brochures have a distinctive look and are inexpensive to produce — but always keep the user experience in mind when creating a brochure. Avoid making a booklet like this too long, for instance, as it may be difficult to carry and read.
Origami Brochure Ideas
Instead, then only playing with different combinations of the typical brochure folds, think creatively and fold your brochure in novel ways. Your brand will stand out thanks to this origami-style fold, which is also not very complex in terms of information organization.
The folds in this custom brochure design services reference the nature of the architectural sector and make the business recognizable without being prohibitively expensive to print, making it an excellent marketing tool for an architectural brand.
Ideas for Digital Brochure designs (E-brochures)
A digital brochure, often known as an e-brochure, is interactive marketing collateral that differs from conventional print brochures. It may be shared on social media, put on your website, sent via email marketing newsletters, and more to reach a large audience online without costing a fortune.
A digital brochure has several advantages in addition to being reasonably priced. It may be shared on a variety of channels, is always up to date, and its effects on your audience can be easily measured (e.g., by including a call-to-action button with a tracker).
There are various websites that offer free designs and online editing tools for e-brochure design, such as Canva, or paid downloads like Envato Elements. However, we advise using a freelance brochure designer from Fiverr in order to remain totally original and on-brand or to include interactive aspects.
Brochure In Video Format
A video brochure is the most expensive and distinctive brochure design concept on this list. It consists of an LCD screen inserted in a substantial booklet. This sort of brochure is not intended for large production, unlike other forms. The cost of each item will range from $20 to $40, but the outcomes could be well worth it because they are very engaging and can help you sell high-value goods and services and build your brand.
How Should a Brochure Be Designed?
Your brochure is a visual representation of your brand, whether it be in print, digital, or video form; as such, it must be consistent with your identity (e.g., colors, fonts, tone). Your brochure should successfully represent your brand and deliver a message to your audience, similar to what makes a good website in terms of design components.
To make sure your brochures are successful for small business marketing, be sure to include these essential elements in addition to your creative suggestions:
Definite Goals
Determine the goals you have for your brochure. Your brochure's design will be determined by selling services, giving additional information, and understanding your target demographic.
Intrigue
The most crucial task of your brochure's first page is to entice the reader to pick it up and look inside. Use visual components, like the die-cut and distinctive folds, to achieve this. A tagline or slogan that entices the reader to open the brochure and learn more should be included.
Effective Writing
Create captivating writing for your brochure that speaks directly to the problems that your prospects and customers want to solve using customer personas. Choose only the strongest selling points, ideally ones that distinguish you from rivals, rather than attempting to appeal to everyone.
The Ideal Medium Mixture
Your copy's length will vary depending on the sector that your small business operates in. For instance, a tourism agency would prefer to have more photos and fewer text, but a consulting firm could prefer to have more text than photos. Whichever option you decide on, remember to keep your statements short and to the point that every professional designing firm may do to provide exceptional brochure design services USA.
High-caliber Pictures
Since a brochure is primarily a visual medium, you should utilize only high-quality images. Use only high-resolution images. If you're selling things, either take good product images yourself or use a website like Fiverr to hire a photographer and editor.
Powerful Call To Action (CTA)
A call to action that is effective must be succinct, appealing, and doable. In little more than ten words, it should instruct your audience on what to do and how to do it. Write a CTA that expresses what you want the reader to do in detail, including creating a sense of urgency and outlining the advantages of doing so.
Suitable Format
Brochures can be folded in a variety of ways, including half-folds and tri-folds. The type of information you provide and the layout you choose for your brochure will both influence the fold you choose. In general, a brochure may hold more information if it contains more "folds" or pages.
The Proper Content
Create high-resolution originals for the design of digital brochures, then scale them for use on various internet platforms. The type of paper you use for printed brochure designs affects not only how your brochure appears but also how much it will cost.
Also Read Tips To Make Your Logo Design Stand Out From the Crowd
Conclusion
Brochures should be consistent with your brand, educational, and memorable in order to offer a strong visual image of your company. Try numerous approaches to do this. There are countless alternatives for designing a brochure for your brand, including layouts, folding methods, and even digital brochure design options.
You don't have to blow your budget on brochures, business cards, and other marketing materials. On VistaPrint, you can quickly create your own brochures for no cost and print them for a reasonable price. Send them to everyone in your region using their Every Door Direct Mail service, or have them mailed to you.